Arkadia Residences 1 – Apartments for sale Kato Paphos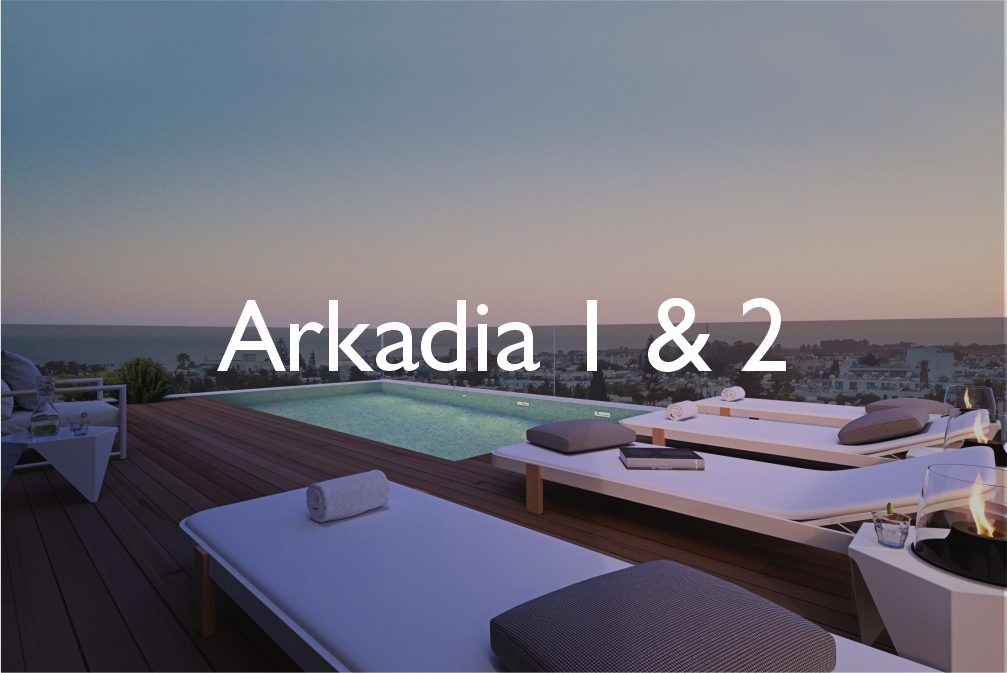 آپارتمان در حال فروش در منطقه کاتو پافوس, قبرس
آرکادیا رزیدنس (Arkadia Residens)
آرکادیا رزیدنس آپارتمان های مدرن را برای فروش در کاتو پافوس به شما پیشنهاد میدهد. این پروژه با فاصله پیاده روی کمی از ساحل در نزدیکی تفرجگاه کاتو پافوس قرار گرفته است.
این ساختمان چهار طبقه دارای 7 واحد فوق مدرن است که هر کدام از این واحدها چشم انداز بینظیری رو به شهر و دریا دارند. ساکنان آن میتوانند مدتی را در روف گاردن و در کنار استخر و فضای سبز مجموعه به استراحت بپردازند و از فضای آن لذت ببرند.
غروب خورشید از پشت بام (روف گاردن) آرکادیا رزیدنس کاملا متحیرکننده است!
Kato Paphos is a firm favourite for all who live in Paphos. It's a top holiday resort area with loads of stunning hotels and facilities for all to enjoy. Located in the western part of Cyprus, Kato is the part of Paphos city that lies just next to the sea and is a glorious place to walk at any time of the day. The promenade stretches along the sea front, offering you many opportunities to shop, or have something to eat in one of the many restaurants that offer local or international cuisine. Sun bathers lie on the sandy beaches in close proximity to the excitement that is synonymous with Kato. At night it has lovely bars and nightlife but is also a great place for children to enjoy an ice cream during the day.  Most take long leisurely walks and bask in the beauty of the sea and the cosmopolitan surroundings.  
While it offers the best in modern amenities, it is also known for its historical sites. Kato was built on the site of an ancient city and port. At the end of the harbour, you can view the Paphos castle, that often hosts concerts and cultural events that please the whole family. The archaeological park is a must, where exquisite floor mosaics that date back to the roman period are noted as the best in the eastern Mediterranean. You can pose for photos at the lighthouse or view the Tomb of the Kings carved out of solid rock and decorated with Doric pillars. It's a short walk away from Kings Avenue mall and a central point to catch a bus to any other part of Paphos. Everything is near, when you stay in Kato, and you can reach all the best that Paphos has to offer within ten to twenty minutes. It's a great place to own a home with modern upmarket high-level residences and luxury villas.
23 minutes from the International Airport

 

3 International Schools

 

Archeological Park

 

Tomb of the Kings

Aphrodite's Sacred City

Kings Avenue Mall

 

Paphos Castle

 

Hub of amenities